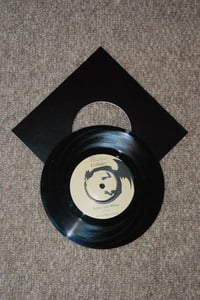 £

4.00
Snakes with Wings split 7" single, backed with Long Way From Home by The Shadow Committee.
Please hit the contact button to specify when ordering if you would like the record signed by the band.
Each order will also receive a free MP3 of the song, encoded at 320kbps, and a free Collider badge.
If you live somewhere we haven't got the postage for, drop us a line using the contact button and we'll get it calculated and put up!